About World Toilet Day 2022
Public toilets are essential in meeting the sanitation needs of the public especially when they are away from their homes or workstations. Unfortunately, access to clean and dry, well-lit, and well-maintained toilets that meet the diverse needs of the members of the public including children and persons with disability is not always guaranteed. As a result, sanitation and hygiene needs are often compromised.
Wow Mom is pleased to announce the annual World Toilet Day event, an annual celebration that inspires action to address the global sanitation crisis and contribute to the achievement of SDG 6, which promises sanitation for all by 2030. This year, Wow Mom intends to celebrate this day by convening 100 participants from government, civil society, private sector, and academia under the theme of inclusive public toilets. We intend to inspire action to build more inclusive public toilets that meet the diverse needs of all users in all public spaces including cities, churches, and parks. The event will showcase research, innovation, business models, sanitation value chain policies, and best practices around inclusive public toilets worldwide. 
Further, this event will mark the inaugural Inclusive Public Toilet Excellence Award that aims at highlighting incredible work by individuals, groups, civil societies, media, and governments working towards the provision of inclusive public toilets in Kenya.
1. Presentation of research and publications
Do you have new research on sanitation and inclusive public toilets? Wow Mom will offer the best platform for the researchers to showcase their research and innovation during the event. Click here to submit your publication
Are you an innovator, or inclusive toilet champion, or know an organization or public space with inclusive toilets? It's time for the effort to be recognized and awarded. Click here for more information.
3. Partnership/event sponsorship/Exhibition
Are you passionate about inclusive toilets and sanitation; manufacturer of sanitation products including toilets, tissues, diapers, soaps, and toilet cleaning agents? This is an opportunity to increase your brand's awareness among potential customers.Click Here to apply for your exhibition.
Peninah Ndegwa - Founder of Wow Mom Kenya
Peninah Ndegwa is the founder of Wow Mom Kenya, a social enterprise committed to creating children-friendly cities in Kenya and beyond. She is a passionate urban/ transport Planner and sustainability enthusiast with a social focus keen on the use of new technologies that build resilient, adaptive and sustainable cities. She has advocated for inclusion of children in toilet matters, a campaign that spearheaded the installation of baby changing stations in public toilets in Nairobi.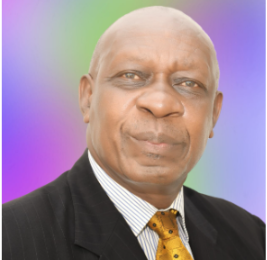 WAFULA LUASI NABUTOLA - My Rita Consultancies
Wafula is a management scientist with a background in land and environmental economics. He has an extensive background in policy formulation and analysis, fund-raising and networking, project management, and corporate governance. He has deep knowledge and expertise on inclusive toilet design having led the Toilet Design Standards in the development of National Building Code.
SYLVIA NYAGA - Founder, Syna Consultancy
Sylvia Nyaga is an award-winning social entrepreneur and WASH expert working on attaining SDG 6: clean water and sanitation. She is the founder of Syna Consultancy, a social enterprise that works to provide safe and dignified sanitation experience primarily through the provision of their flagship product, the UTULAV toilet for the elderly, sick, and those living with mobility disabilities.. Sylvia seeks to help organisations develop sustainable, impactful and inclusive WASH solutions.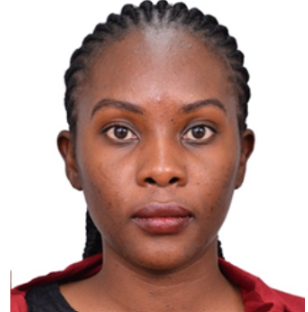 Charity Mumbi. Projects Officer- Slum Dwellers International Kenya
Charity Mumbi is an Urban Planner, with a Master of Science in Sustainable Urban Development. She is the projects officer, coordinating Research and planning work in Slum Dwellers International- Kenya. She has deep experience of working with the local communities, civil society organisations, academic institutions and with state actors in addressing sanitation needs and challenges for slum dwellers, particularly women and children in informal settlements including Mukuru Kwa Njenga Slums in Nairobi.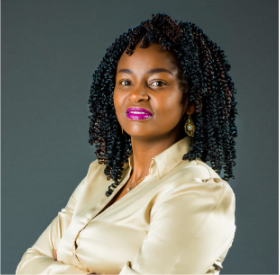 Juliet Rita- Urban Planner and Lecturer, Technical University of Kenya
Juliet Rita is a registered Urban Planner and a lecturer at Technical University Of Kenya. She holds a MSc Infrastructure Planning from the University of Stuttgart, Germany. She has worked with the Government of Kenya, UNHabitat, World Bank and KfW among other agencies. She is a policy expert having played a critical role in development of Physical and Land Use Planning Act regulations and the National Building Code. As a Sustainable mobility expert she is keen on providing universal accessibility in cities including public toilets and public transportation.
Keynote Speaker Agnes Makanyi
OIC Chief of WASH, UNICEF KENYA
Mercy Wanjohi- Gender Officer Nairobi City County.
Mercy is the Gender Officer Nairobi City County. She holds master degree in community development from the University of Nairobi and bachelor's of art Degree from Kenyatta University. She is a gender and social inclusion expert providing technical direction oversight and leadership to the marginalized groups particularly women children and persons with disabilities. Her aspiration is to ensure that all institutions recognize the structural disparities and social norms that limit vulnerable populations' participation.
World Toilet Day Annual Conference Is always organized by Our Partners & Donors